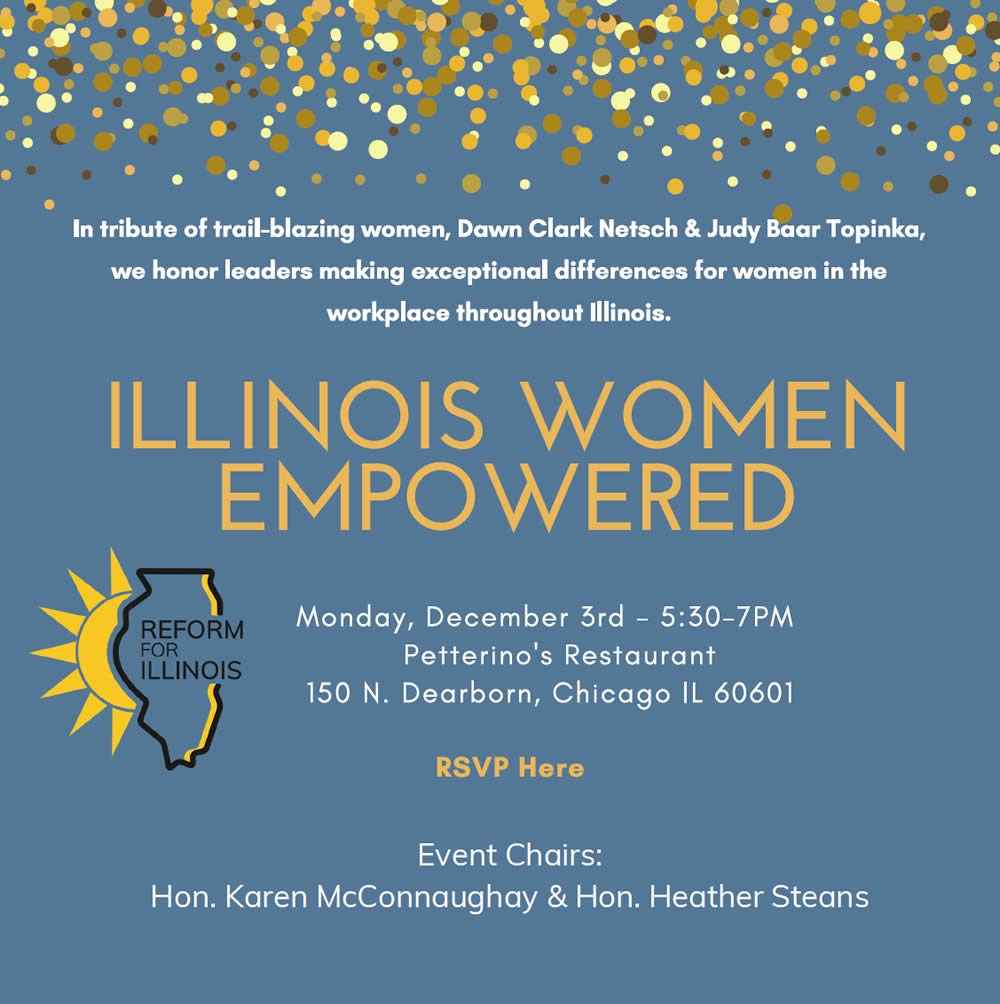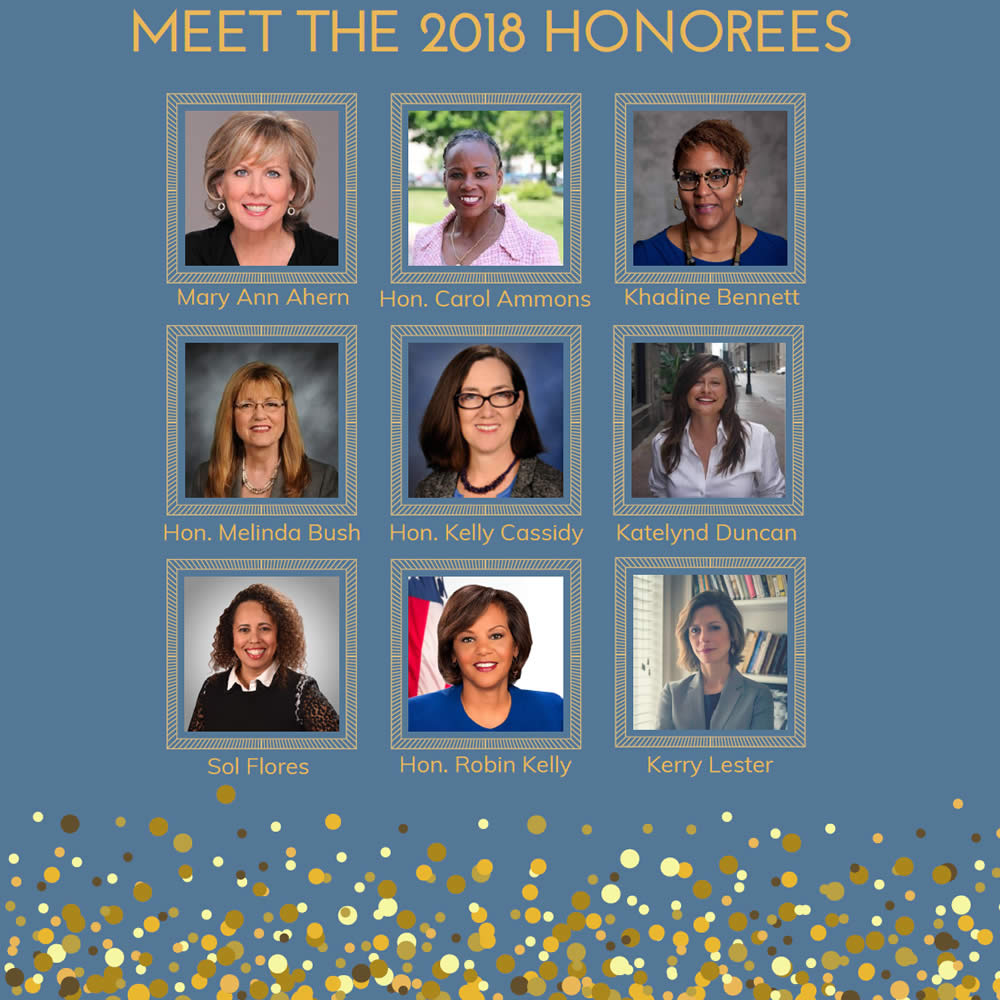 Dear Friend:
Thank you for participating in such a memorable evening and for helping us honor nine incredible women who are reshaping the political landscape in Illinois. A special thank you to our generous event sponsors:
Illinois Legend
Tamara and Bill Fehrman
KJD Strategies
Policy Reformer
Hon. Karen McConnaughay
David Melton & Nancy Segal
Illinois Changemaker
Sol Flores
Hinshaw & Culbertson LLP
Raila & Associates, P.C.
Accountability Supporter
Carolyn Grisko
Candance Chow
Tangela Feemster
Maya Friedler
Straight Talker 
Sarah Brune
Hon. Elliott Hartstein
Jennifer McMillin
She Votes Illinois
Last, I'd like to share a special note from Joe Topinka, Judy Baar Topinka's son. Joe recently authored a book about his mother's life and career. "May her story inspire us to be great citizens in our communities, Illinois, and the United States of America" – Joe Topinka.
If you're interested in learning more about Judy Baar Topinka, the book is available for purchase at the link here https://amzn.to/2BQ27k3.
Thank you so much again for your support,
Mary Miro
Executive Director, Reform for Illinois