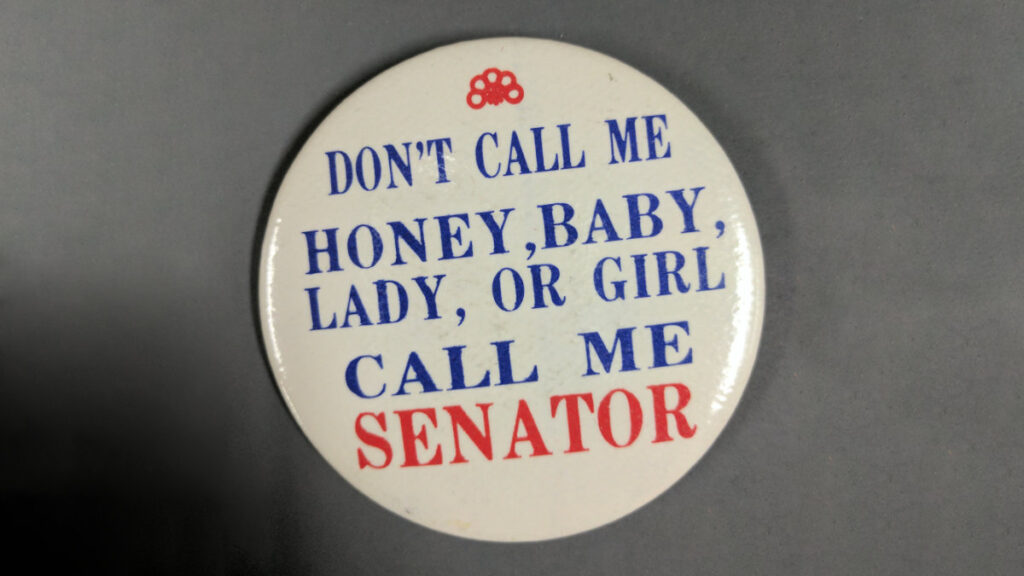 Judy Baar Topinka left us too early. Today, Judy would have been 79 years old. Imagine what she would have accomplished. Imagine what she would say today about our current leaders. Imagine what it would be like if the State of Illinois, her home County of Cook, and her hometown, the Village of Riverside, ever did anything to honor this incredible populist leader who was born in, lived her entire life in, and then died in Illinois while in office serving her fellow Illinois citizens. So far, these entities have done nothing.  However, one fellow Illinoisian has done something to honor Judy's legacy and to inspire his young students.  His story is a great one to be told on "Judy Day."
Tim Klein | Staunton High School in Staunton, Illinois
Tim Klein is a high school English teacher at Staunton High School in Staunton, Illinois. Tim started at Saint Louis University Law School before going into the classroom full time in 2015. He has been at the Center for Educational Opportunities in Troy; Edwardsville High School for summer Government; Jersey Community High School, and his current position at Staunton High School teaching English 1 and US Government. In his past US Government courses at Staunton High School, Tim has used the book, Just Judy, A Citizen and Leader for Illinois to allow his upperclassmen to see the life and times of a great Illinoisan and how she battled through many political conflicts. His students really liked Judy's victory speech (third link below) because they gravitate toward winners. Judy's son talked to Tim Klein a few months ago. Tim told Judy's son words to the effect that Tim's students "thought Judy was like one of them."
Below you will see links to the videos that Tim has shown to his students to supplement their reading of Just Judy:
The Judy Baar Topinka Charitable Foundation hopes that teachers around Illinois and beyond use Tim's example going forward.
---
The Illinois State Senate at the Illinois State Capitol
In addition, we are proud to present to you a digital copy of Your Guide to the Illinois Senate. This guide is a must for teachers all over Illinois and beyond for their students. Judy Baar Topinka served two terms as an Illinois State Senator. She loved the Illinois Senate. As is tradition in the Illinois Senate, when a Senator passed his or her first bill, it was signed by all of the Senators.
A picture of Judy's first Senate Bill (SB) can be found in Just Judy, A Citizen and Leader for Illinois along with many interesting stories about Judy's service in the Illinois State Senate. One of those stories addresses how Judy was often referred to as "Honey" or "Baby" by many male senators and staff when she began her tenure in the Senate. In typical Judy style, she began wearing the attached button along with her incredible smile in an effort to set a standard for all senators. She was a senator and proud of that title. Anything less than that title was dishonorable to the chamber itself.
Remember that the foundation is always willing to donate copies of Just Judy to interested teachers. In an age of negatives, Judy Baar Topinka's story is a positive one that can inspire young people to do great things for their communities in the future. Judy Baar Topinka was a model for all of us demonstrating that anyone with passion, drive, and hard work can triumph in the face of great odds.