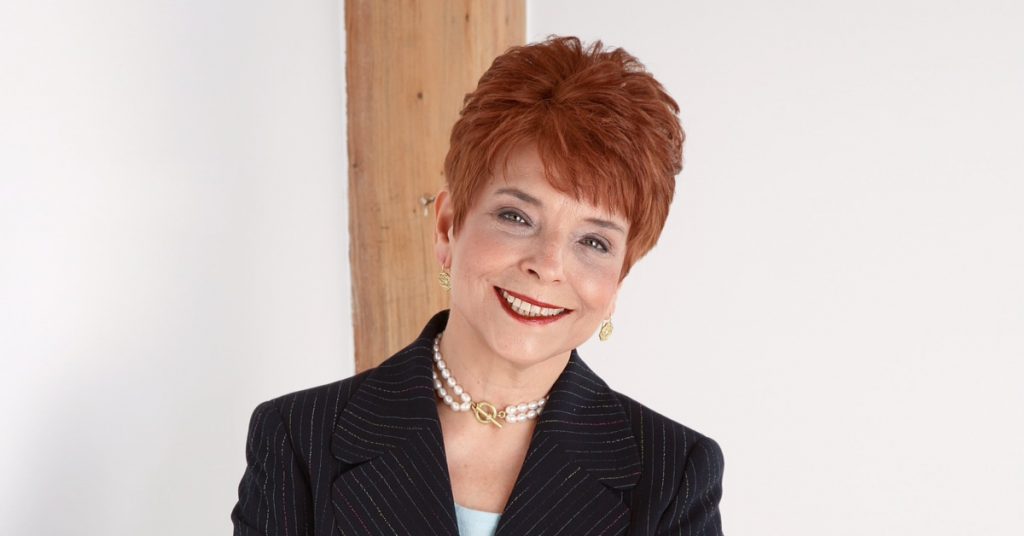 Judy was interviewed by Matt Simonette at the Windy City Times during her 2014 campaign for a second term as the Illinois Comptroller. The interview is shown below:
---
State Comptroller Judy Baar Topinka, long a fixture of Illinois politics, is facing off against Lt. Gov. Sheila Simon and libertarian candidate Julie Fox in order to serve a second term.
Topinka previously served three terms as Illinois state Treasurer and served in both houses of the legislature. She made an unsuccessful attempt at running for governor in 2006.
Simon, who has trailed Topinka in the polls, contends that Topinka has not done enough to modernize the comptroller's office and make it transparent. Topinka, however, points to a number on online portals the public can use to access information about state spending, and said her office hopes to develop a new portal that better delineates TIF spending.
WCT spoke with Topinka about the logistics of her office, her relationship with the Republican Party and her support for Illinois' LGBT community.
Windy City Times: You have a difficult position in that your office has to pay the state's bills when there is quite often not enough money in the state coffers to cover them. Why are you now looking to return to the job for another term?
Judy Baar Topinka: We want to do a great job. We have work to do with this office. We've made already great strides in getting it into the 21st century. There's more to do. It's been a quiet, fairly sleepy office for many years. We want it not only to be the best in the state of Illinois but I want it to be the best in the United States, because if we can do some fiscal housecleaning, the state will run more efficiently and transparently, and with more accountability. There will be more eyes focused on this office so they can track money, and if anything goes astray, they can catch it more quickly.
WCT: From a fiscal standpoint, what advocacy role can the comptroller play in a state like Illinois, where our finances are so frequently out of hand?
JBT: I know that we had an impact in keeping the state from borrowing something like $4 billion. I went to committee and raised all sorts of holy hell. I told them I couldn't pay those bills. … They relented. You're going to hear that from me: Borrowing is not the answer. We have to learn to cut. There's consolidations and we will save money. When we save money we make money, and can put it into programs that are necessary and needed instead of just frittering it away. Ultimately, we've spoken out against silly budget games that will come out from the legislature.
WCT: Smaller vendors face exceedingly difficult circumstances when the state is not able to pay on time. Your website mentions that you try to "build partnerships with small businesses and social service organizations." How do you prioritize the order in which they get paid?
JBT: We have programs in with these funds that don't lend themselves to that. A hospital is not nursing home, which is not a small business, and so on. You can't you really get a one-size fits all solution. When you have things that have to get paid by law, or when they're in a fund because they pay for [needs for] children, they immediately go to the front of the line, by law. I have deal with our investors, by law. I have deal with our payroll. It has to go up front, by law. That's just a fact of life.
After that, we try to do our not-for-profits, because our not-for-profits depend on funding, and you're dealing with our most vulnerable citizens—your old, your sick, your mentally challenged and physically challenged. Really they have nowhere else to go. So I want to make sure that they have first notice, so that they keep going. Otherwise, we're going to be throwing people out on the street. People will call us from just about anywhere—legislators, aldermen, people on the street, parents. We check them out. If the need is there, we will try to expedite the payment. If we can't get them all of the money they have coming, we'll try to get them part of the money. We'll try to pay them in a predictable fashion, so that they can make book on it, so they're not hanging out to dry. We try to build that predictability in.
After that, we try to do small businesses because they can't ride out not being paid. … I don't want to lose them because small businesses generate jobs. Everyone else is "come as you are." … I think that's a fair way of doing it.
WCT: How would you characterize your relationships with Gov. Quinn and the legislature?
JBT: Very cordial. I'm very comfortable working both sides of the aisle. I come from a long history of working with the legislature so when you come from there, you know your way around fairly well. With Quinn, it's a good, professional relationship. It's okay. It's very comfortable. Nothing special, but it's comfortable.
WCT: You spoke of having a "heart attack" were tax rates to be rolled back. Why do you think there would be problems ahead if the tax rates would fall back to their earlier levels?
JBT: There are always problems, even if the income tax stays. If it's done in an orderly fashion, the way Toni Preckwinkle handled that awful one-cent sales tax that Stroger put out there, where she did it incrementally. If you do it incrementally and it can get you to where you're going, there isn't a sudden shock. It wouldn't just be a shock to the system of the body politic of the state of Illinois, it would be a shock to the system of me. It would give me a heart attack because I couldn't pay for it. I would just run out of money and we would have some real problems.
WCT: You have butted heads with your own party because you have been pro-choice and supportive of gay rights, among other matters. What keeps you in the Republican Party?
JBT: The Republican Party has been known for being independent. People go their own way. I'm a Republican because I think the Republican Party stands for small government. I don't like government spawning all over. The more bureaucracy you have, the harder it is to navigate and the more miserable it is for the public, and the more costly it is. I like the fiscal end of it. I like to make sure we get what we paid for and that it's well handled.
But I'm a moderate. I've always been a social moderate and I make no bones about it. I voted for the Equal Rights Amendment when I was in the legislature, gay rights—I could never understand what the problem was with gay rights. Jeepers, gay people are people. There's rights under the constitution, everybody's supposed to have them, and it bugs me when folks pick on gays or anybody else. I have a lot of gay people working in my office; they're wonderful employees. We don't single them out, or anything; they're just part of the family.
WCT: What role does the comptroller play in securing equal rights and protections for LGBT Illinoisans?
JBT: I think part of it is being visual and vocal about it. If you're a constitutional officer, theoretically you've got some status and you serve as somewhat of a role model. I know I've always tried to live my life as somewhat of a role model. When I get that bully pulpit going, I'm out there in the forefront. I [supported] civil unions and marriage equality, and I don't want to see gay people harassed in any capacity, because that's not fair. I'll get down and fight for that cause, because I believe in what's fair.
---