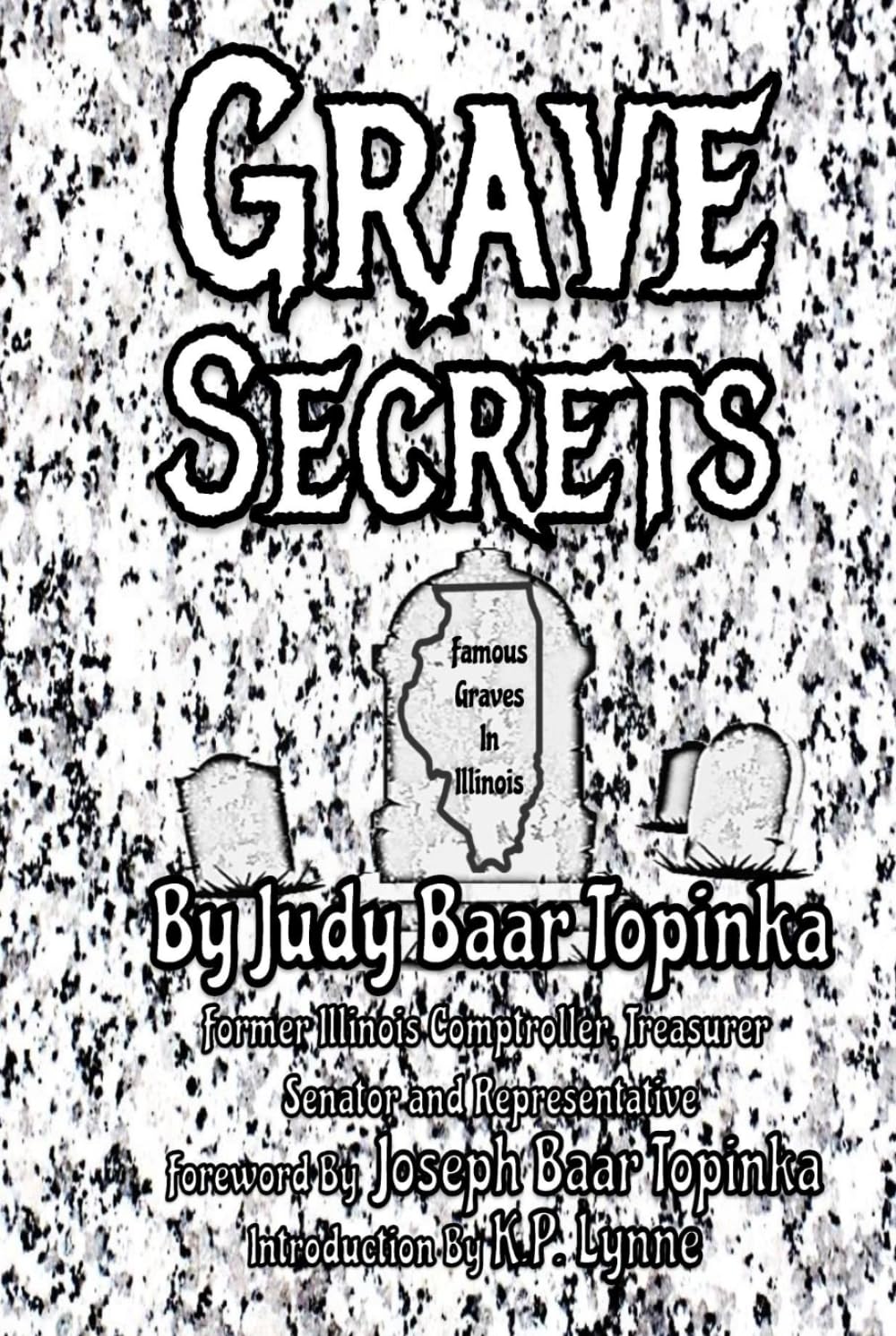 Illinois cemeteries are aesthetically pleasing, architecturally stunning, wondrous, vibrant nature preserves, overflowing with rich history, and brimming with "secrets", including the final resting places of many "famous" people. Movie stars, authors, sports figures, television icons, radio personalities, politicians, scientists, singers, comedians and business moguls may all seem larger than life…but when all is said and done…everyone is equal in the graveyard. The book in your hands explores those graveyards.
Always thinking outside the box, Judy Baar Topinka took a creative approach by structuring this book as a "Guess the Celebrity" trivia book. This book has been posthumously published exactly as it was found in Judy's estate.
While this is not a definitive list of EVERY famous person buried in Illinois…it is a brilliantly creative starting point…and provides a springboard for the reader to engage in their own research as well.
When visiting cemeteries as a celebrity death enthusiast, paranormal explorer, curious traveler, or historical researcher…please remember these are sacred grounds, leave everything exactly as you found it, and always be respectful of the property, posted rules, active funeral processions, committal services, and other visitors who may be mourning.
YOU are now officially an Illinois Cemetery Sleuth. Put on your detective coat and try your luck at uncovering "Grave Secrets".