Book Signing at the Riverside Public Library Great Room
Saturday, May 12, 2018
1-2pm
Riverside Public Library
1 Burling Rd, Riverside, IL 60546
Join us for The Judy Baar Topinka Charitable Foundation's inaugural, fundraising event to honor and remember one of Illinois' own, Ms. Judy Baar Topinka. The night will be dedicated to all things "Judy." She was a friend to many of us; a public servant for all of us. She was a journalist, legislator, constitutional office holder, animal lover, and mother. The night will showcase different aspects of her life and the awarding of the first annual "Judy Award". The award acknowledges a person who embodies good government, ethics, civility, and love of heritage in his or her professional and personal life. The selection of the awardee is based on the decision of a committee of five, prominent Illinois citizens. The first "Judy Award" will be presented to retired State Senator Christine Radogno.
The night's festivities will be overseen by WGN Radio's very own Brian Noonan.
Tickets available by mail or online at https://judybaartopinka.eventbrite.com. We look forward to seeing you!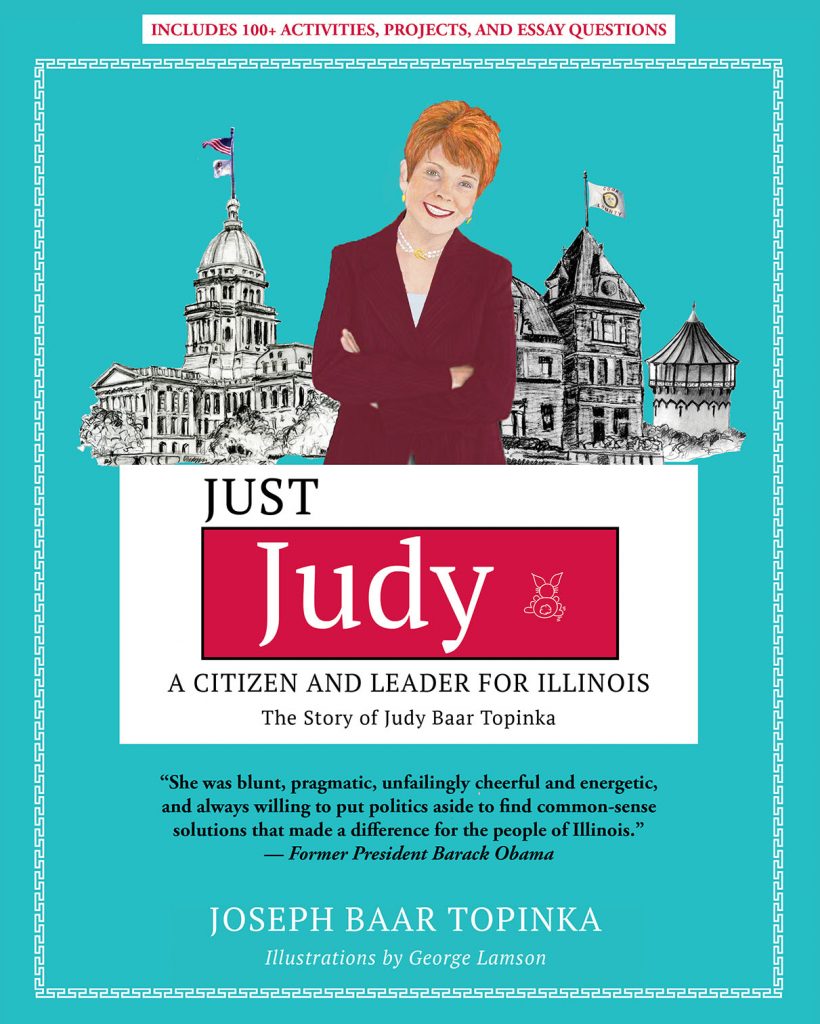 Hi Friends, I'm so happy to tell you that Just Judy, my book about my mom's life and the lesson's she taught me comes out later this month! The first and only book about Judy Baar Topinka, Just Judy is filled with inspiring stories about the important impact she made not just on me, but on the thousands of people she met in her career in public service. There was nowhere in Illinois in which Judy wasn't welcome and at home.
My mom told me, "that the true test of a person comes when he is slapped down and whether he gets up and fights on. You never give up and when you fail, come back and come back fighting." She persevered. She was a trailblazer for women in public service in Illinois and across the U.S. Learn more here at judybaartopinka.org or pre-order.